Home
Talk

12
1,213pages on
this wiki
---
Create
Anyone can contribute to this wiki! Just type in the article you want to make below, and press Create. Remember that there may already by an article already made about the thing you want to write about, so be sure to check by using the search button!
Featured Article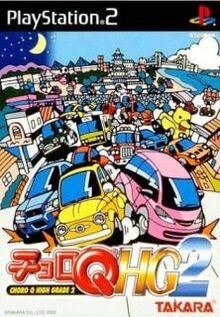 Choro Q HG 2 (Known as Road Trip in North America and Road Trip Adventure in Europe) is the second game in the "HG/High Grade" series of games developed exclusively for Sony's Playstation 2. Barnhouse Effect did not develop this game and was developed instead by E-Game. It has been highly-acclaimed by many gamers - hardcore and casual alike - and is widely known for being the best out of the Choro Q series, for its open-ended gameplay and large playing area.
Featured Picture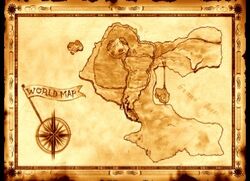 The complete world map in Choro Q HG2
Featured Fact
Body "ChoroQ196" in Choro Q HG 4 is an original design created by Tadashi Kamitake (上武 理志 Kamitake Tadashi), Kamitake being a designer for Barnhouse Effect. Nicknamed the "Kamitaze Kamikaze," This body is also the body of choice for Kamikaze in-game.
See Previous Facts.

News
15 February 2012
Road Trip Adventure is now available on the PlayStation Store to play on your PS3 for only £3.99!
23 January 2011
20 October 2010
We will be moving off Wikia in the future. Our URL will change to either choroq.shoutwiki.com, or possibly choroqwiki.org! Please click here to learn more about this, and how you can help!
4 October 2009
We have our own IRC channel! That means we can directly chat to eachother about the game and the wiki. To learn more about this, click here.
9 August 2009
Firstly, because of the transition, every ingame article must have a section called "appearances". This section shows what game the subject of the article appears in. Please with an indent, name the game in italics, underneath the heading. Thanks. Also, I introduced AJAX to the wiki system. This simply auto-refreshes some pages. To enable it, press "CTRL+F5", and then go to the recent changes and click on the tick-box at the top of the page saying AJAX. Thanks.
1 August 2009
We are now officially the Choro Q wiki! We advise anyone who knows about the other games to make edits now, and for existing users we advise you to change all "Road Trip Adventure Wiki" namespaces to become Choro Q namespace pages.
17 December 2008
Gameknowledge and Tigernose have started a new YouTube account for Road Trip Adventure videos. This new account is called "RoadTripVids".