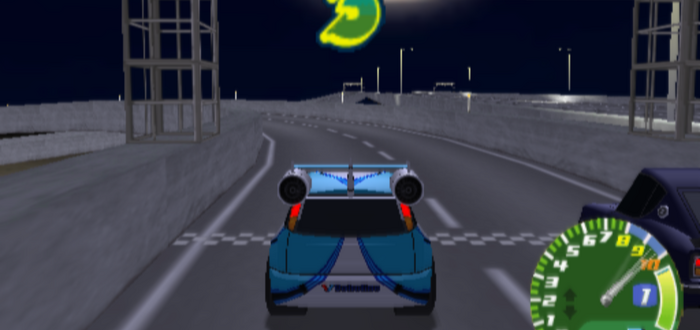 The Highway Race is a mini-game that takes place in the Sandpolis Highway Intersection.
Objective
Edit
The player must beat Natsuo through a circuit of twisting roads and disorientating directions. There is also a time limit to beat for a stamp.
Although it takes place in Sandpolis, it can only be played via talking to Natsuo who's house is in Fuji City.
White R32 on 2Players Mode Artwork must means Reina's R32 in Wangan midnight.
Appearances
Edit