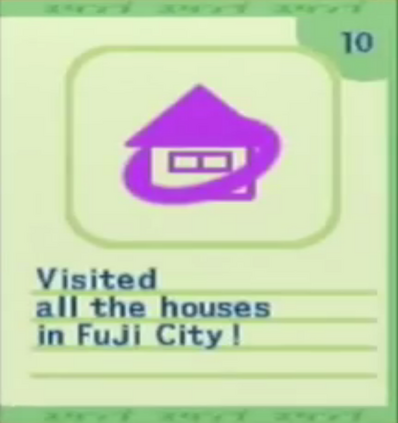 Stamp #010 is the tenth stamp in the Choro-Q HG 2 world. It can be achieved by visiting all the houses in Fuji City. If you are having trouble finding all houses, complete all other stamps in the city and then come back. You may find out the location was linked to the other stamps like the Treasure Hunt.
Appearances
Edit
Ad blocker interference detected!
Wikia is a free-to-use site that makes money from advertising. We have a modified experience for viewers using ad blockers

Wikia is not accessible if you've made further modifications. Remove the custom ad blocker rule(s) and the page will load as expected.