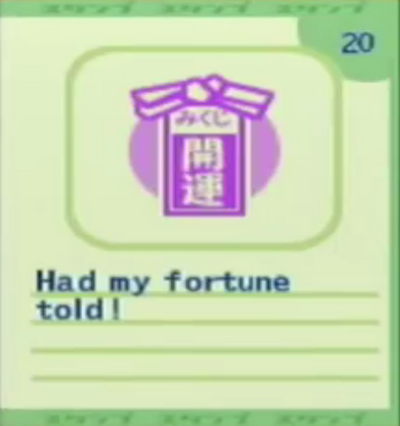 Stamp 20
takes place in
Fuji City
. To complete it you must: go to the area in Fuji City with the red temple and there you'll meet a
fortune teller
. She is on the right side of the road. The Fortune Teller gives you 10 luck letters, it doesn't matter which luck you get. After you had a fortune told, the fortune teller gives you an interior. You simply go outside and earn a stamp.
Appearances
Edit
Ad blocker interference detected!
Wikia is a free-to-use site that makes money from advertising. We have a modified experience for viewers using ad blockers

Wikia is not accessible if you've made further modifications. Remove the custom ad blocker rule(s) and the page will load as expected.