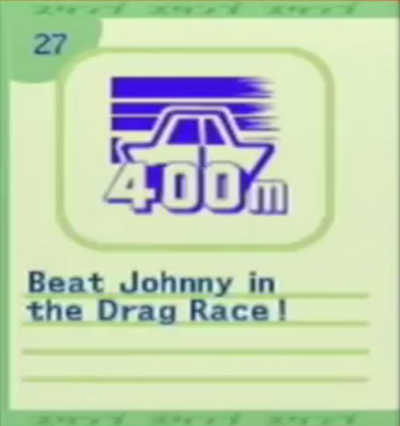 Stamp #027
takes place in
Sandpolis
. In order to gain it, the protagonist has to beat
Johnny
at his
Drag Race
. Johnny can be found in the Wild West Town near Sandpolis. Find his house and he'll ask you to race him. The race is straight forward, just drive your fastest down the main road in the Wild West Town. Use your
Jet Turbine
at all times because you cannot waste them in this race. Having the Jet Turbines usually guarantees a win.
Appearances
Edit
Ad blocker interference detected!
Wikia is a free-to-use site that makes money from advertising. We have a modified experience for viewers using ad blockers

Wikia is not accessible if you've made further modifications. Remove the custom ad blocker rule(s) and the page will load as expected.