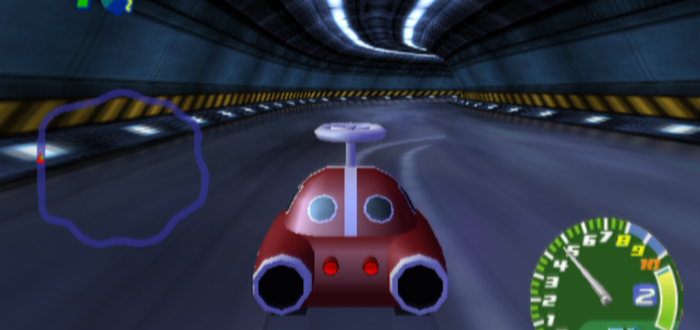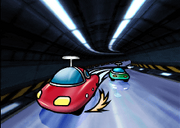 The Tunnel Race mini-game is a race that is played against Akiban. After inviting Akiban to My City, you can race the avid gamer in a video game, where you control a futuristic vehicle and drive at high speeds through an underground tunnel circuit. The vehicles are very sensitive here and can stop or lose speed drastically when hitting each other or one of the walls in the snaky circuit. It can be played in 2 player mode as well.
Objective
Edit
The point of the mini-game is to beat Akiban and place first.
Appearances
Edit
Ad blocker interference detected!
Wikia is a free-to-use site that makes money from advertising. We have a modified experience for viewers using ad blockers

Wikia is not accessible if you've made further modifications. Remove the custom ad blocker rule(s) and the page will load as expected.