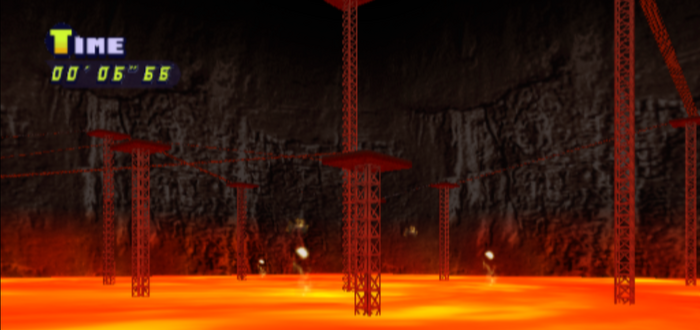 The
Volcano Course
is a mini-game located in
Chestnut Canyon
. It can be played by going south of the village, crossing the bridge and entering the cave. It is one of the two hardest games to complete.
Objective
Edit
The Objective of the game is to cross a self-supporting maze of steep driveways and sharp turns. The car must drive off a platform onto a "bridge" until they reach the second platform. Then drive onto the next bridge and so on. The fact that the bridges are extremely narrow, the platforms are very small and there are very sharp turns, the car may fall into the lava below. At the end there is a spanner, which was requested to be fetched.
Appearances
Edit
Ad blocker interference detected!
Wikia is a free-to-use site that makes money from advertising. We have a modified experience for viewers using ad blockers

Wikia is not accessible if you've made further modifications. Remove the custom ad blocker rule(s) and the page will load as expected.